Painting Holidays
Summer School, Painting Holidays, Short Breaks, Art Courses with Bed and Breakfast.
We have a number of art painting holidays, short breaks and art mini breaks for you to choose from.
Painting Holidays and Summer Courses 2018
Our Summer Art Holidays focus on painting skies, seascapes and landscapes in beautiful locations in Cornwall, Devon and Dorset.
Full tuition is given, all levels of experience and abilities are welcome.
Oil Painting Holiday in Dorset: 2019/20 dates Coming soon
Take a look at our masterclasses pages for other wonderful painting holidays
The painting course focus is to capture a number of different beautiful local seascapes and landscapes around Dorset. Six days of tuition will give you lots of opportunity to create a new body of work or learn new approaches to painting in the open air.
The venue is our own Edwardian Guest house, with a large art studio onsite. All the bedrooms are ensuite with fresh white cotton bedding, towels and have TV/DVD and hot drink making facilities. We are right on the Dorset Coast with only a two minute walk to the Southbourne beaches. This truly is a holiday with breakfast, lunch and dinner all included within the price as well as a number of lovely evening social events.
A typical day is breakfast at 8.00am, out on location by 9.30am with a picnic lunch and refreshments. We return to the guesthouse for about 5.30pm giving you time to freshen up, or go for a walk along the beach, swim in the sea, or join an addition evening lecture consolidating the lesson of the day. At 7.30pm we will have an evening meal in the guesthouse or at a personally selected local restaurant. Whilst out on location there will be breaks for you to make the most of the beautiful scenery, boat trips and gift shops.
Please note we are very flexible with our booking options so whether your a single person, a couple or friends wishing to share a room it's all possible. If you are local, there is a day student package too! Please note the photos shown below are a collection from all the painting holidays.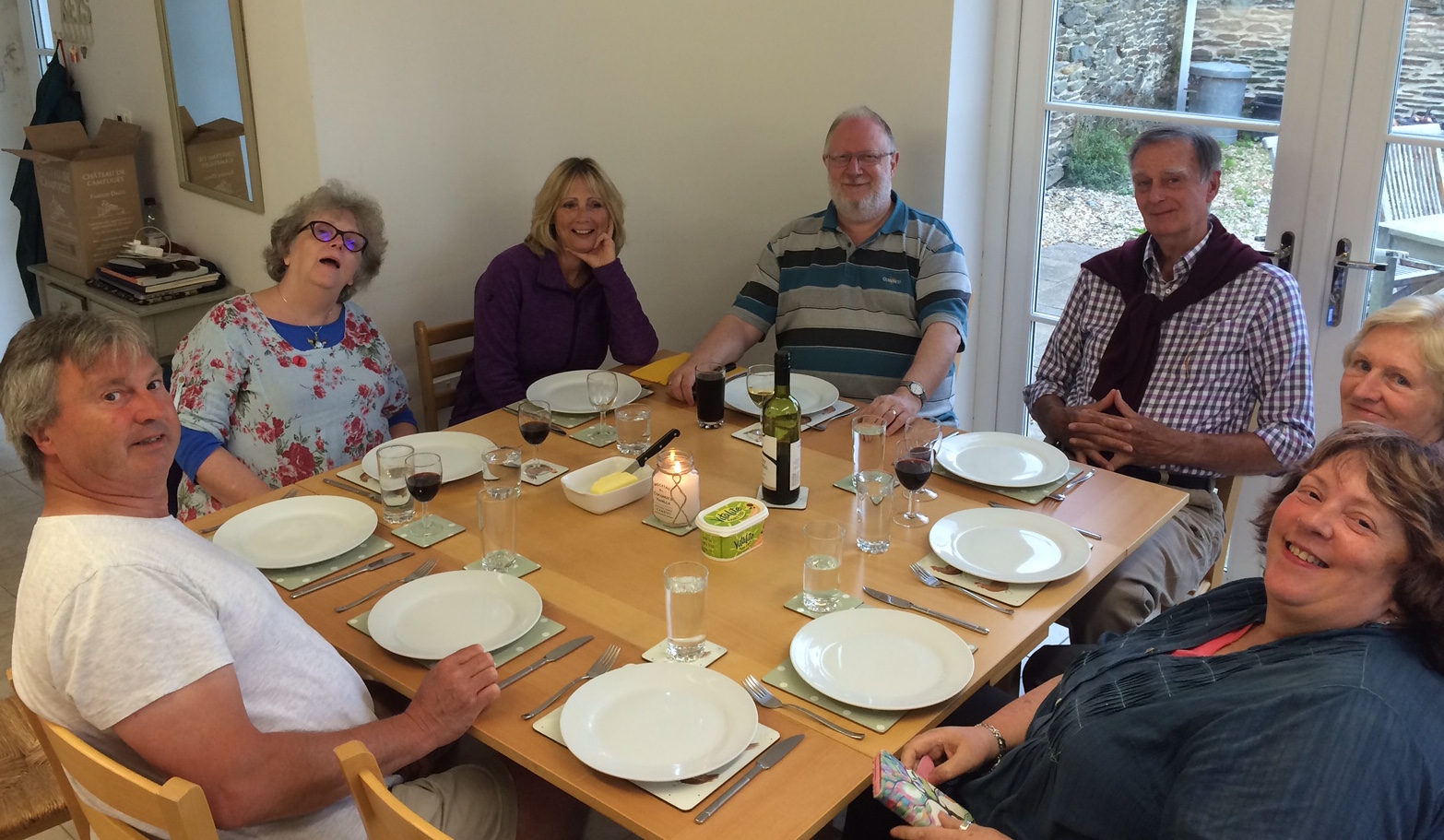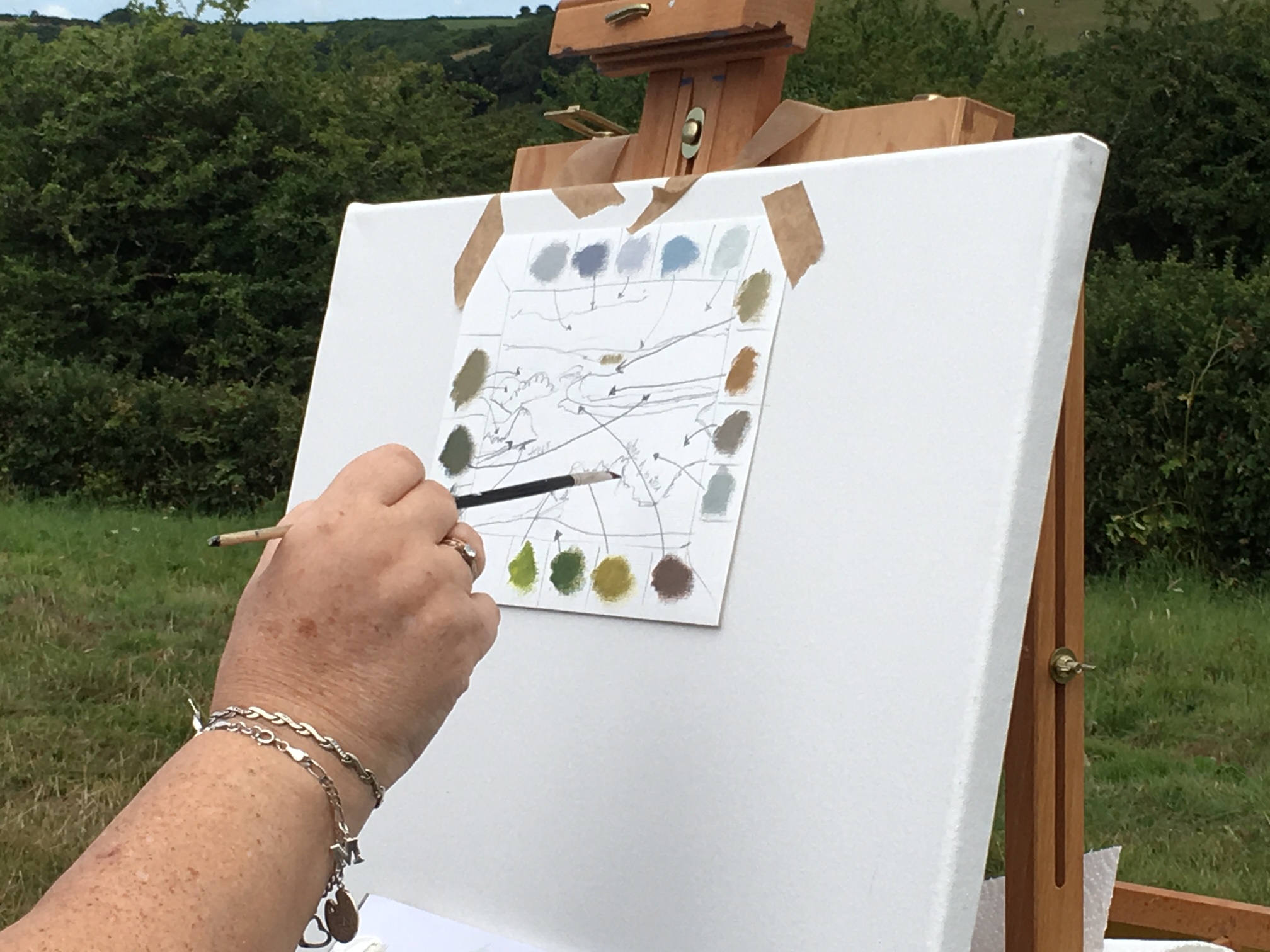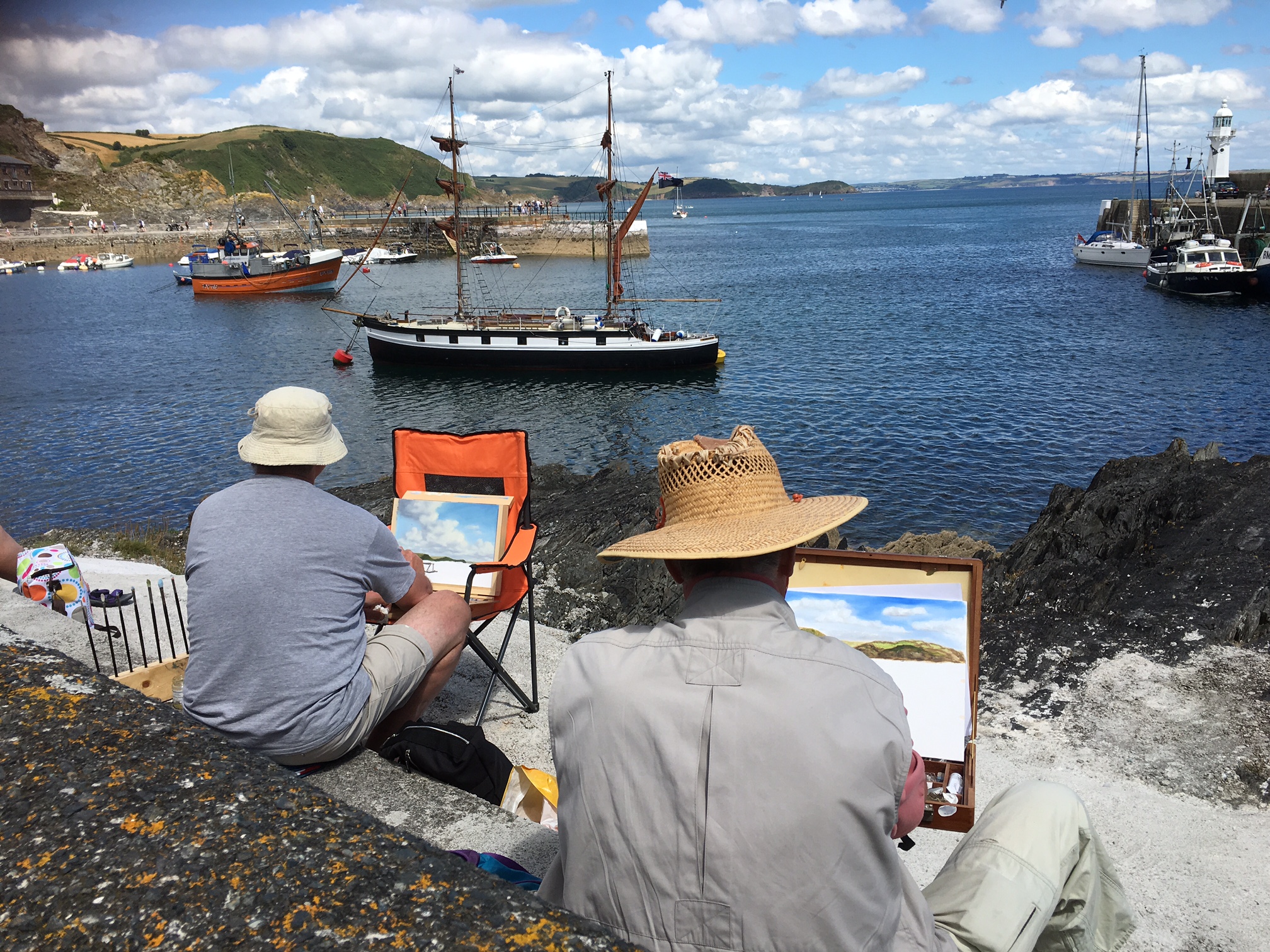 What our students say about our painting holidays, mini art breaks and summer school holiday courses
" My husband and I truly enjoyed every moment. You looked after us so well and going the extra mile to make it special. I learnt a lot and produced some great paintings. Thank you. " Di Roberts - Cornwall Painting holiday 2016
"I was lucky enough to be part of the group who spent a week in Mevagissey, August 2015. It was an amazing week. Obviously the 'en plein air' painting and Martin's tutorship was invaluable and the reason we were all supposed to be there, but everything else made it a fabulous week not to be missed. From the organisation and pre planning that Rachel and Martin had quite obviously done, to the venues where we were painting, the accommodation, fabulous food, and for me, best of all, the comfortable, friendly, relaxed and fun atmosphere which seemed to be with all of us for the whole time, made for a most enjoyable week. Well done Classical Art Academy. I look forward to joining you on many more of your trips." Jilly Coe - Mevagissy painting holiday 2015
"It was a very valuable learning experience to have this block of time. This allowed for continuity, application of theory in to practice and learning how to adapt to working in an outside environment, being flexible to colour changes, different hues and tidal changes. Thank you for an amazing holiday, great value for money, it exceeded expectations."
Andrew Larby - Brittany painting holiday 2014